NUNM's Diabetes Prevention Program (DPP) is a CDC-approved curriculum of behavioral and nutritional counseling, with an emphasis on natural medicine. The program is led by Dulcinea (Dulcie) Childs, MSN, RD. Classes are covered by most insurance.
For questions, email Dulcie Childs, RD, or call 503.552.1555 to register.
Are you a patient who meets the following criteria?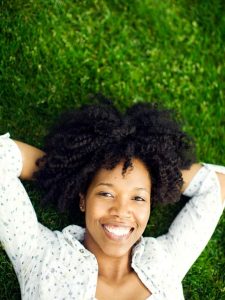 At least 18 years old; and
Body mass index ≥25 (≥23 if Asian American); and
Have had no previous diagnosis of type 1 or type 2 diabetes; and
Have a blood test result in the prediabetes range within the past year:

Hemoglobin A1C: 5.7%–6.4%, or
Fasting plasma glucose: 100–125 mg/dL, or
Two-hour plasma glucose (after a 75 gm glucose load): 140–199 mg/dL
– OR –
At least 18 years old; and
Have been previously diagnosed with gestational diabetes
Find out if you qualify with this diabetes risk test. | Calculate your BMI.
Program Schedule  | Tuesdays, 5:30 – 7 p.m.
| Session | Topic |
| --- | --- |
| 1 -- 3.5.19 | Introduction to the Program |
| 2 -- 3.12.19 | Get Active to Prevent T2 |
| 3 -- 3.19.19 | Track Your Activity |
| 4 -- 3.26.19 | Eat Well to Prevent T2 |
| 5 -- 4.2.19 | Track Your Food |
| 6 -- 4.9.19 | Get More Active |
| 7 -- 4.16.19 | Burn More Calories Than You Take In |
| 8 -- 4.23.19 | Shop and Cook to Prevent T2 |
| 9 -- 4.30.19 | Manage Stress |
| 10 -- 5.7.19 | Find Time for Fitness |
| 11 -- 5.14.19 | Cope with Triggers |
| 12 -- 5.21.19 | Keep Your Heart Healthy |
| 13 -- 5.28.19 | Take Charge of Your Thoughts |
| 14 -- 6.4.19 | Get Support |
| 15 -- 6.11.19 | Eat Well Away from Home |
| 16 -- 6.18.19 | Stay Motivated to Prevent T2 |
| 17 -- 7.9.19 | When Weight Loss Stalls |
| 18 -- 8.13.19 | More About Carbs/Take a Fitness Break |
| 19 -- 9.10.19 | Have Healthy Foods You Enjoy |
| 20 -- 10.8.19 | Get Enough Sleep |
| 21 -- 11.12.19 | Get Back on Track |
| 22 -- 12.10.19 | Stay Active to Prevent T2 |
| 23 -- 1.14.20 | Stay Active Away from Home |
| 24 -- 2.11.20 | Prevent T2 for Life! |
Sessions are held at:
Helfgott Research Institute, Violet Beebe Classroom
2220 SW First Ave., Portland
More information on the program is available at:
cdc.gov/diabetes/prevention/index.htm