New cohort begins Feb. 12, 2019. The new year equals a healthy start!
Additional sessions start throughout the year. Contact the clinic for information.
Are you a patient who meets the following criteria?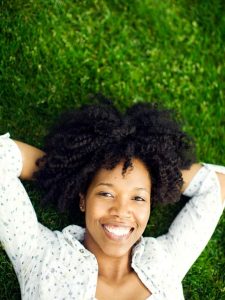 At least 18 years old; and
Body mass index ≥25 (≥23 if Asian American); and
Have had no previous diagnosis of type 1 or type 2 diabetes; and
Have a blood test result in the prediabetes range within the past year:

Hemoglobin A1C: 5.7%–6.4%, or
Fasting plasma glucose: 100–125 mg/dL, or
Two-hour plasma glucose (after a 75 gm glucose load): 140–199 mg/dL
– OR –
At least 18 years old; and
Have been previously diagnosed with gestational diabetes
Find out if you qualify with this diabetes risk test. | Calculate your BMI.
NUNM's Diabetes Prevention Program (DPP) is a 12-month program with 22 sessions of behavioral and nutritional counseling in a group setting, taught by a naturopathic physician and/or nutritionist. The first 12 sessions are weekly, then two months of bi-monthly; the last six sessions happen monthly. Classes are covered by most insurance. For patients without insurance, a time-of-service discount applies and each class costs $25.
For questions, email Dr. Andy Erlandsen at aerlandsen@nunm.edu. To register for the program, call 503.552.1555.
Program Schedule  | Tuesdays, 5:30 – 7 p.m.
| Session | Topic |
| --- | --- |
| 1 -- 2/12/2019 | Introduction to the Program |
| 2 -- 2/19 | Get Active to Prevent T2 |
| 3 -- 2/26 | Track Your Activity |
| 4 -- 3/5 | Eat Well to Prevent T2 |
| 5 -- 3/12 | Track Your Food |
| 6 -- 3/19 | Get More Active |
| 7 -- 3/26 | Burn More Calories Than You Take In |
| 8 -- 4/2 | Shop and Cook to Prevent T2 |
| 9 -- 4/9 | Manage Stress |
| 10 -- 4/16 | Find Time for Fitness |
| 11 -- 4/23 | Cope with Triggers |
| 12 -- 4/30 | Keep Your Heart Healthy |
| 13 -- 5/14 | Take Charge of Your Thoughts |
| 14 -- 5/28 | Get Support |
| 15 -- 6/11 | Eat Well Away from Home |
| 16 -- 6/25 | Stay Motivated to Prevent T2 |
| 17 -- 7/9 | When Weight Loss Stalls |
| 18 -- 8/13 | More About Carbs/Take a Fitness Break |
| 19 -- 9/10 | Have Healthy Foods You Enjoy |
| 20 -- 10/8 | Get Enough Sleep |
| 21 -- 11/12 | Get Back on Track |
| 22 -- 12/10 | Prevent T2 for Life! |
Sessions are held at:
Helfgott Research Institute, Violet Beebe Classroom
2220 SW First Ave., Portland
For more information:
cdc.gov/diabetes/prevention/index.htm